This page will give you examples of how to format a paper in APA Style 7th edition. Formatting includes the rules for where to include your name, the title, page numbers, margins, references, etc.  For those who prefer video, we also have a short video on how to format a paper in APA Style.
Basic APA Format Rules:
Use size 12 letters
Use a font like Times New Roman
Everything should be double spaced
Margins should be 1 inch (this is the default in Word)
Use clear professional language in APA writing. No slang or metaphors.  Also, you generally don't talk about your own experiences in an APA research paper unless asked to do so by your professor.  The focus should be on information gathered from research and arguments.
All APA Style Papers begin with a cover page.
Here is an example of an APA Style Cover Page. The Cover Page begins with the page number in the upper right.  In the center of the paper is the title in bold.  Below that is the writer's name, the name of the college, the name of the class, the name of the professor, and finally the date the paper is due.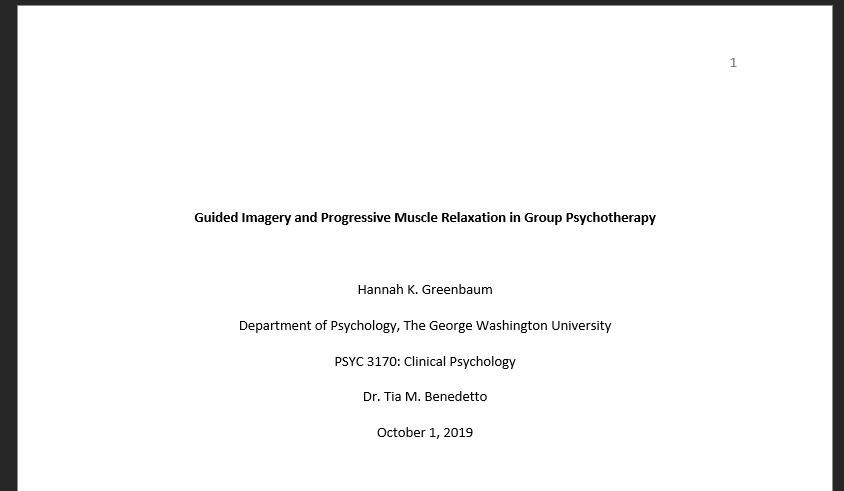 Use this APA Style sample paper to see the rest of the format for an APA Paper.
Student Formatting APA Sample Paper (7th Edition)
APA Style allows for two slightly different ways to format a paper.  Student paper formatting and professional formatting.  Most instructors will accept the simpler student formatting in the example above but if your professor requires professional formatting here is an example of how to do that.
Professional Formatting APA Sample Paper (7th Edition)
If you have more detailed questions about APA Style formatting consult the APA website formatting guide, read the APA Style Publication Manual in the Library collection, or contact [email protected]