Clicking on the green links will show where the resources are located in the Genealogy Room.
General Genealogy Research Books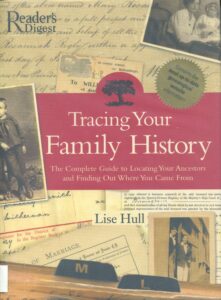 New to genealogy? Just getting started with your family history? Many books in the General Genealogy section outline how to start family research and have suggestions about what resources to use. There are also books for more experienced researchers.
Family Histories – Books and Files
Some families have already been researched and have materials written about them. These family history books or documents often contain family trees/lineages, pictures, notes, and anecdotes about a specific family or branch of a family. The library has books as well as filed, unbound documents.
Pennsylvania Genealogy
This section contains Pennsylvania vital records, early census information, guides to doing genealogical research in Pennsylvania, and books specific to families throughout Pennsylvania, such as Genealogy of Pennsylvania Families.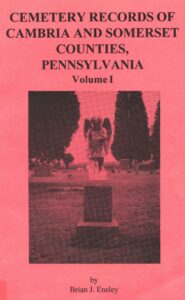 Cambria County Resources
The library has many resources related to Cambria County, including:
-Will information from 1804 to 1900
-Indices to census records and information about the 1850 census by township
-Marriages and deaths in the Cambria Tribune
-Lists of cemeteries in the area and records of specific cemeteries
-Immigration records index (Cambria County Immigration Records information can also be found here)
-Yearbooks of local schools
Tribune-Democrat Obituary Index
The library has collections of obituary photocopies from the Tribune-Democrat that can be browsed. There is also an index where a researcher can look up a name and find the date an obituary was published.
Genealogy Periodicals
Journals from various genealogical societies contain articles about research, society news, book reviews, and 'information wanted' ads. These journals provide good examples about what one can do with information gained from family research beyond creating family trees and histories.
Our collection contains selections from: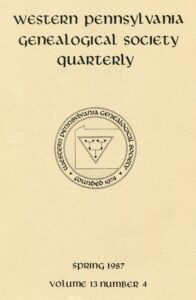 Windber-Johnstown Area Genealogical Society Newsletters
Western Pennsylvania Genealogical Society Quarterly
The Genealogical Helper
Pennsylvania Genealogist and Historian
Pennsylvania Genealogy Magazine
Out-of-State Resources
Books about states besides Pennsylvania. Resources include Delaware land records, Indiana genealogies, yearbooks, and vital/church records from a variety of states.