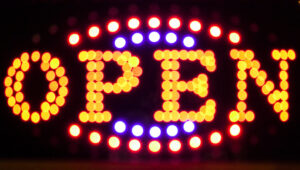 As you consider entering the world of Open Educational Resources (OER), there are many things to consider and new concepts to learn. To help facilitate your learning, there are several resources listed below that will take through understanding OER, Creative Commons, and how to begin to create your own OER.
These resources have been put in an order that builds on fundamentals; however, you are able to view them in any order you need.
Once you review these, you then be able to take better advantage of the links listed on the OER page. 
Lesson 1: Understanding Open Access and OER – Learn how items placed in open access repositories support research and shared knowledge. Learn how open education resources provide learning. Learn how library resources factor into OER
Lesson 2: Copyright- Understand the basics of copyright
Lesson 3: What is Creative Commons? – Learn about Creative Commons (CC) and why it will help you navigate the language of copyright.
Lesson 4: Creative Commons Licenses – Learn the four elements of a CC license and the six CC license combinations.
Lesson 5: Using Creative Commons licenses – Learn how to apply the correct CC license to a work that you create, adapt, or remix.
Edit OER – The final step is using Pressbooks to create, adapt or remix an existing OER textbook. Contact the library if you need assistance with this process.

Faculty who want to create, edit, or adapt OER textbooks can use Pressbooks.